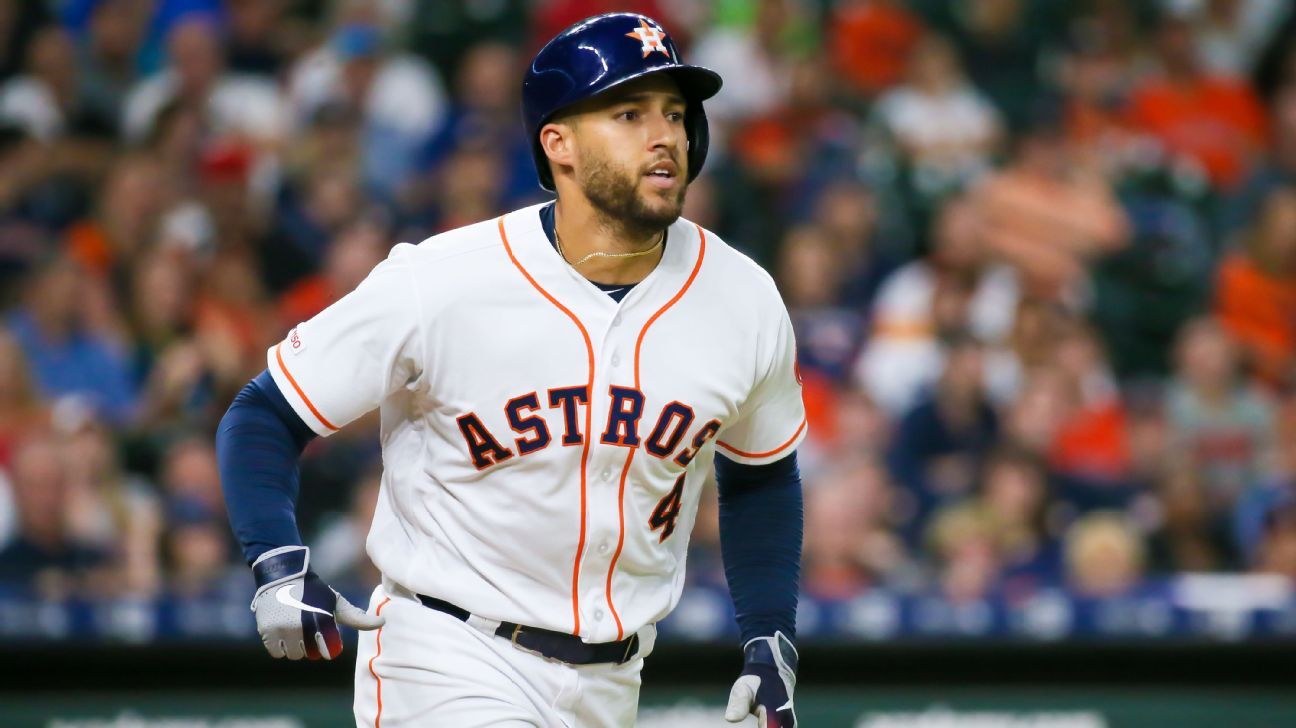 Houston Astros center fielder George Springer left Tuesday night's 4-2 road loss to the Milwaukee Brewers after crashing into the center-field wall while making a catch.
Springer made a leaping catch of a Ryan Braun shot to deep center to end the fifth inning, but his head crashed into the wall as he was landing. Teammates immediately rushed out to him, then called on athletic trainers, who tended to the star outfielder as he lay in pain on the ground.
After several minutes, Springer, 29, was able to stand up with the assistance of Houston manager AJ Hinch and a trainer before leaving the game on a cart that made its way to center field.
The Astros said Springer is scheduled to travel back with the Astros Tuesday night and called him day to day. He will run through all tests for a head injury, including a concussion, according to manager A.J. Hinch.
"He's doing well given all the circumstances," Hinch said. "He's in pretty good spirits."
Kyle Tucker batted for Springer and replaced him in right.